COVID-19 UPDATE

Now is the time to explore our own backyards, we can't wait to share our expertise with you! Due to current considerations surrounding the COVID-19, we will be running our Domestic Australian and New Zealand tours only, until the borders open and it is safe to travel abroad again.
For latest updates on Australia's Coronavirus response visit the Department of Health Website.
Lyn Taylor's Adventure Travel designs and leads adventure tours and holidays, customised specifically to your needs. From women's only travel tours to holidays with the whole family, a trip with us will guarantee adventure. We are here for those who want something a bit different. 
Offering unique holidays to inspire your adventurous spirit, we are your adventure travel specialists.
Lyn Taylor, has been organising women's only International trips since 1993, making her one of the first Women's Only travel specialists in the World. We now offering a myriad of authentic cultural travel experiences, guided tours and holiday adventures to amazing destinations across the world. 
While we still specialise in Women's Only tours, we also cater to individuals, couples and small groups. We can tailor the trip to your preference, organising every detail for you. 
Our trips are designed with respect for the environment and cultural sensitivity. We are life members of KEEP (Kathmandu Educational and Environmental Project) and Lyn is the Australian Representative for IPPG (International Porters Protection Group).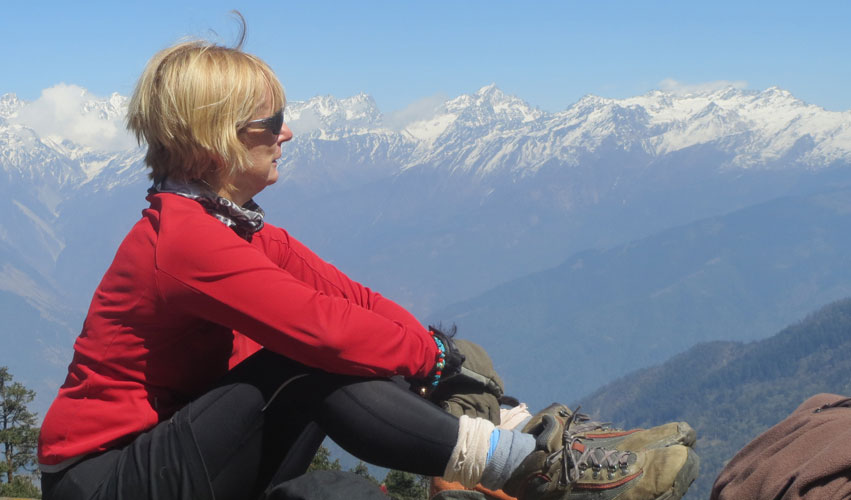 "If women are looking for an all women holiday, then they want a woman to expertly guide them through their holiday, and not just organise the trip and send them off on their own.

Let us take you away from the mainstream traffic so that you can experience the true culture of a country. It will be an unforgettable and life-changing experience." – Lyn Taylor 
No matter where you are going, we will make sure your trip runs smoothly. We remove the hassle of organizing your tickets, hotel bookings, and tours. All that you have to do is pack your bag and meet us at the airport!
Our aim is to help you break out of the daily routine and do something exciting, new, interesting, or challenging. Traveling with other women on a woman-only adventure tour is the perfect way to savor your own experience.