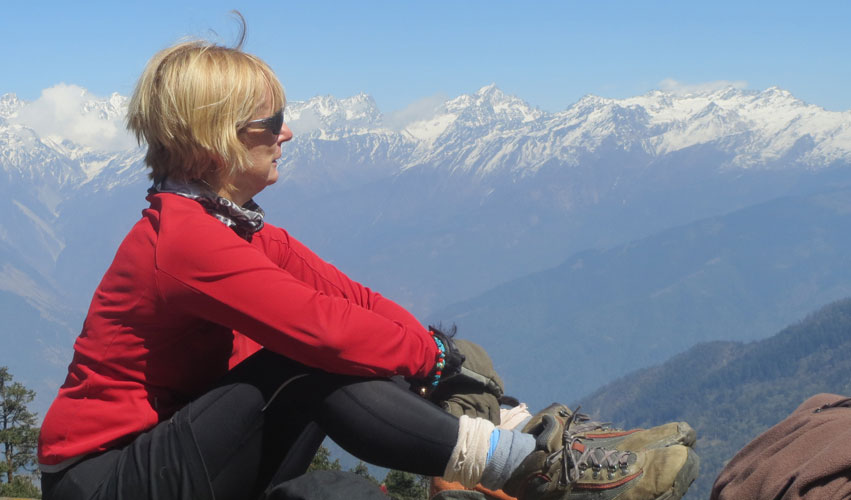 Lyn Taylor's Adventure Travel
Lyn Taylor's Adventure Travel designs and leads adventure holidays customised especially to your needs. From Women's Travel Tours & Group Adventure holidays to holidays for the whole family a trip with us will guarantee adventure, thrill your spirit and tantalize your senses. We are here for those who want something a little bit different, to offer something more personal than your every day travel company. Lyn Taylor will partner with you on custom-made trips that allow for a rich cultural experience, new sights and cultures and for the personal growth found in pushing your boundaries.
We offer adventures travel to Nepal, Bhutan, Tibet, Mongolia, China, India, Vietnam, Peru, Argentina Europe, Sri Lanka and Bali. While these can be tailored to different needs and groups, our speciality is Women's Travel. For Lyn personally, she loves to see women shine when they achieve something that in the past seemed out of reach or overwhelming.
When we take groups of women on a tour we embark on a particularly special journey. No matter where you are going, we will make sure your trip runs smoothly, we will remove the hassle of organizing your tickets, hotel bookings, tours. The stress has been taken out of the equation for you, and all that is left to do is pack your bag and meet us at the airport!
So what are you waiting for? Let the adventure begin!
"If women are looking for an all women holiday, then they want a woman to expertly guide them through their holiday, and not just organise the trip and send them off on their own".