What can you expect on an Adventure Travel Holiday?
---
✓ A fulfilling adventure travel experience.
✓ Great wilderness areas, stunning mountain ranges, wild rivers, endless cultural experiences and prolific wildlife and birdlife.
✓ Curious smiling faces, popularity with the locals, and unexpected conversations.
✓ A myriad of colors in the sky upon sunset and the brightest stars in the night sky.
✓ Long travelling days, early morning game walks and late afternoon game drives.
✓ Daily rituals and traditions performed for thousands of years, you will hear the legends, and smell the exotic spices in a local market.
✓ Time to shop the local markets and capture that Kodak moment.
✓ The smells of frantic city traffic and a potpourri of odours. 
✓ The sounds of hippos grunting, lions roaring, and elephants munching on Acacia trees. The sounds of the waterfall and rivers as you fall to sleep at night.
✓ The heat of the desert, or the cold of a winter snowfall.
✓ The occasional mishap or delay – perhaps a delay on the road, or a broken water pipe in the campground (due to an elephant stepping on it or a landslide that had happened the previous monsoon!)
FAQs
---
What is the age of trekkers who travel with your company?
The age varies between treks. Our youngest has been 10 and the eldest 70. The average is 40 – 60. Each traveler has something wonderful to offer to the group so age is irrelevant.
What if I am over 60 and reasonably fit, will you take me trekking?
We advise anyone over the age of 60 to have a full medical. This is not only a safeguard for yourself, but it will allow us to assess your level of fitness before undertaking a trek.
Once I have booked the trip, do you give out trip notes and an itinerary?
After you have paid your deposit we forward Comprehensive Trip Notes. It is our suggestion that you read them thoroughly and advise us of any questions you may have regarding your trip.
Can I contact someone who has traveled with you before for a reference?
We would be happy for anyone to speak to our clients so that they can relate their experiences.
Can I do a stopover on my way to my Destination?
If you have booked your airfare through us, then – of course – a stopover can be arranged.
Can I extend my trip to include extra time?
Yes. You can spend any amount of extra days at your destination. We will need you to advise us beforehand to allow us to organise a representative to transfer you to/from the airport.
If I am on my own, do you organise someone to share with me?
If you would like to share, we can arrange a suitable person. We only place females together, and males together.
Can I get a single supplement?
We can arrange a single supplement at an extra charge.
Staying Healthy
---
Everyone knows that being sick is not the best way to start off a holiday – and adventure travel at that. However, with all that traveling to the airport. it's almost impossible not getting sick from flying. Airports are magnets for an array of bacteria and viruses, Here are a few tips to help you stay healthy on the way to your exotic destination.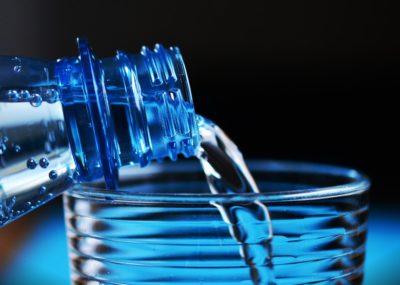 Drink plenty of water
This is the cardinal rule for general health, regardless of whether you're traveling or not. Not drinking enough water while you're in the low cabin humidity can lead to stomach problems, headaches, fatigue, cramps, and plenty of other issues. Instead of drinking a lot of water prior to or during the flight, Independent Traveler explains that sipping on water throughout the flight will protect you from long dry spells. Hot drinks also good beverages to have during the plane ride since they keep your mucous membranes working.
Keep hand sanitiser on you at all times
Millions of travelers pass through airports on a daily basis, and in one day, a plane alone can service tens to hundreds of thousands of passengers per day. Airports, and especially aircraft, make the perfect hosts for bacteria and germs. So, it's best to protect yourself with a bottle of hand sanitizer. Although you should you wash your hands as often as you can, hand sanitisers will provide you with more protection, as some studies have indicated that even sink water in airplanes can get contaminated.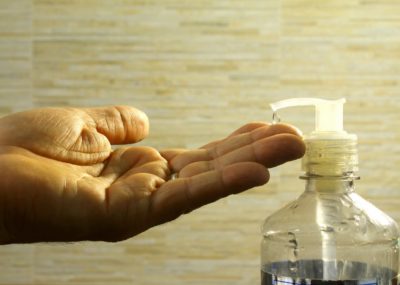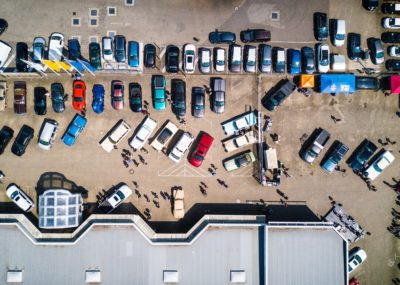 Consider valet parking
It's a known fact that stress weakens our immune systems which makes us more susceptible to illnesses, especially the common cold. Although much of the stress related to air travel stems from immigration and flying, the journey to the airport could cause just as much anxiety. If you have your own car, save yourself the inconvenience of finding other transport options. Have a valet attendant take care of parking. This saves you from driving up and down lots for a free slot. If you're worried about the safety of your car, valet parking for airports such as Heathrow is very secure.
Trip Gradings
My treks are graded as being "introductory", "moderate", "moderate plus" and challenging. The classification is determined by various degrees of difficulty, length of trek, altitude, and number of hours of walking each day. For example, a 10-day trek is classed as "moderate" and can be undertaken by anyone who has an average level of fitness who is willing to do regular exercise every day for three months prior to the trek.
Fitness
---
Fitness and mental ability are the key ingredients for trekking in the Himalayas. Most people have a good level of fitness for their age, and first-time trekkers are usually concerned that they won't be able to keep up. It is not all about keeping up. Take your own time and set your own pace. You will soon discover after a couple of days that you will become fitter with each step. Having said that, it is imperative that you train before your trek. By under preparing, you are robbing yourself of an enjoyable experience and letting down the team of people you will be trekking with.
An excellent training routine is to incorporate major muscles, especially your legs, and your cardiovascular system. Make sure that you raise your heart level during your training session. To do this, you need to undertake some sand running, road running, stair climbing, and plenty of hills. Bike riding is also an excellent alternative.
If you regularly exercise at least 3 or more times per week, then you are probably fit enough to go trekking. My treks are graded to help you decide on the best fitness program for you to undertake. Bushwalking is probably the best training, but any form of exercise, particularly aerobic exercise, will get you in shape.
I suggest the following training program:
For a MODERATE TREK, it is necessary to spend about one hour a day at least 3 – 4 times per week doing one or all of the following exercises – walking, aerobics, swimming, jogging, or similar. Walking up stairs as often as you can is great training and long walks up steep hills without stopping (say an hour's duration) will really get you in shape.
For a MODERATE PLUS AND CHALLENGING TREK are suitable for those who already have a good level of fitness and who have been either jogging or walking regularly every day for at least 1 year and wish to tackle a more strenuous program.
So remember, START GRADUALLY TO BUILD UP YOUR FITNESS LEVEL, AS THIS WILL REDUCE THE RISK OF INJURY TO YOUR BODY. Flexibility plays a very important role in maintaining your daily routine so please remember to spend at least 10 minutes stretching at the end of each walk or jog. You will be sure to see me stretching those muscles at least twice a day whilst on the trek and I would love you all to join me. REMEMBER, WE WANT OUR TREK TO BE ENJOYABLE AND PAIN-FREE.
Health & Vaccinations
---
Travel Medicine is not our area of expertise, but we believe it is very important to get the right advice and preparation to ensure you have a successful journey. Many adventure destinations expose people to unfamiliar environments. These risks are easily managed provided you have up to date pre-departure health information including immunisations and a traveler's medical kit.
We strongly recommend all our clients seek EXPERT advice about the best way to safeguard their health while away. There are specialised Travel Medicine Doctors that are familiar with the exact risks in the various countries, regions, and itineraries and how to best manage those risks.
For example: Did you know that new research has shown that the best way to deal with travelers' diarrhea is to take a special antibiotic? Which antibiotic depends on where in the world you are visiting. If your GP does not have a special interest in travel medicine you will get much more up to date advice from a doctor with more knowledge in that area.
Some destinations require Yellow Fever vaccination which is not given by GP's. Ideally, you should seek advice at least 6-8 weeks before departure to allow adequate time for courses of vaccines, for vaccines to take effect, and for any side effects to subside. Also allow time to test medications. Good organization skills are essential to the modern woman, and organising your health is no exception. Google is a great tool, but the best way to get advice is to consult a travel medicine doctor in person.
This website on Yellow Fever includes maps of where the disease occurs which you can find here For an excellent source for expert independent travel medicine providers around Australia, see the Travel Medicine Alliance.
Altitude sickness
Altitude sickness is not generally a problem below 3000m. The secret to avoiding it is to walk at your own pace and take adequate rest days. Sedatives and alcohol aggravate altitude headaches. Most walking in Nepal is up and down and a lot of it is steps. Try and do a lot of pre-trip exercise on steps. My trekking schedules have been carefully designed to minimise the effects of altitude.
We ascend slowly and ensure an adequate number of rest days to enable safe acclimatisation. Both myself and the guides, who are trained to recognise early symptoms of acute altitude sickness, keep a close watch on each member of the group. These symptoms include a bad headache, nausea, lethargy, and, in extreme cases, ataxia or loss of co-ordination and severe breathlessness on rest. A mild headache and breathlessness are not uncommon at altitude but in combination with any of the above more serious symptoms, immediate descent is imperative. If you or your friends display any of these symptoms please make sure that you inform the Group Leader immediately. It is essential that you keep your fluid intake up and it is important that you drink at least 4/5 litres of liquid per day at altitude.
Your Group Leader can advise you more thoroughly regarding altitude problems. If you wish to know more about acute mountain sickness, a free pamphlet is available from the KEEP (Kathmandu Environmental Education Project) office and also the Himalayan Rescue Association in Kathmandu. Whilst in Kathmandu we will visit the office of KEEP and, if time permits, a slide show will be shown for your information.
Lyn Taylor's Adventure Travel is a life member of this very worthwhile project and Lyn works closely with KEEP in its endeavors to minimise any negative impact on the environment and the Nepalese culture as a result of tourism. The office is full of interesting information on Nepal and tales from other trekkers as well as constructive tips on "eco-friendly trekking".
WE CARRY A PAC (PORTABLE ALTITUDE CHAMBER) ON ALL OF OUR HIGH ALTITUDE TREKS
More on altitude sickness:
Notes by Dr. J. M. Duff
When we ascend above 2500 meters our bodies have to acclimatise to the decreasing amount of oxygen available. Most people ascending above this altitude will experience some or all of the following list of symptoms for a few days until they acclimatise.
headache
tiredness
disturbed sleep
loss of appetite/nausea
shortness of breath, cough
palpitations
swelling of fingers or face
In order to prevent serious AMS developing and to keep acclimatisation symptoms to a minimum, follow these directions :
keep to an ascent rate of 300 meters per day of less at altitudes above 4000 meters
avoid alcohol
avoid strenuous exercise while acclimatising
do not ascend while experiencing any of the above symptoms whenever possible
Diamox (acetazolamide) may be useful and/or appropriate in some cases (125mg morning and night). Diamox will not mask the symptoms of severe AMS
Note: anti-malaria pills may cause nausea, vomiting, or other symptoms at high altitudes. It may be necessary to stop this medication. The risks of catching malaria in Chitwan are very low. Anti-malarial medication may be started 48 hours before entering the malarial zone. If you have come from a high-risk malarial area it is best to continue this medication. In case of doubt, always consult your trek leader
Treatment of mild AMS
rest at the same altitude until symptoms subside
Diamox (125 mg morning and night, to be continued for the remaining time at altitude)
Paracetamol, for headache (this is the safest pain killer at altitude)
avoid alcohol
examine the person carefully and at regular intervals, asking after and looking for evidence of worsening AMS
tent companions should use the "buddy system" to keep an eye on each other
Severe AMS
Mild AMS can become severe AMS if the symptoms and warning signs are ignored and the ascent is continued. All of the above symptoms described in mild AMS may appear in severe AMS. Two indications that serious AMS is developing are:
resting pulse over 110 beats per minute (check morning and night)
a decrease in urine output after ascent (keep your urine pale and plentiful)
Other specific symptoms are described below.
HACE (High Altitude Cerebral Edema)
This is the accumulation of water in or around the brain. Symptoms may include:
severe headache, often worse when lying down, not relieved by mild analgesics
nausea or vomiting which may be severe and persistent
dizziness, loss of coordination, staggering, falling, inability to do the "heel-to-toe walking", inability to tie shoelaces, etc
blurred or double vision, seeing haloes around objects
loss of mental abilities (eg: memory, arithmetic)
confusion, hallucinations
change of behavior (eg: aggression, apathy)
drowsiness, difficult to rouse, coma
Note: Any one of these symptoms is proof of HACE
HAPE (High Altitude Pulmonary Edema)
This is the accumulation of water in the lungs. Symptoms may include:
cough with or without frothy sputum which may be blood-stained ("rusty" colour)
severe breathlessness on exertion breathlessness at rest (normal respiration rate is 12/14 breaths per minute at rest at sea level, slightly faster at altitude)
severe fatigue
drowsiness, difficult to rouse, coma
blueness or darkness in face, lips or tongue
"wet" sounds in the lungs on deep inspiration: place your ear on the bare skin on the patient's back below the shoulder blades. compare with a healthy person.
Note: Any one of these symptoms is proof of HAPE
Treatment of Severe AMS
descend immediately
descend as low as possible (at least 500/1500 feet)
if descent is not possible, the use of a pressure bag will help alleviate
the symptoms, at least temporarily, until the victim can descend. A pressure bag is not a substitute for going down, which is always the preferred treatment, but it will simulate a descent of approximately 2000m. (6000ft)
If the symptoms are severe or worsening, the victim must descend after treatment.
if the victim is turning blue or lapsing into a coma, give them EAR (mouth to mouth resuscitation) before placing in the bag. Do not wait for them to stop breathing before doing this
Some drugs, such as Nefidipine (20 mg at once, followed by 10 mg 6-hourly) for HAPE and Dexamethasone (8 mg at once, followed by 4 mg 6-hourly) for HACE, may help with symptoms of severe AMS. However, these drugs will not cure the condition. The only treatment of severe AMS is to descend.
---
You can expect that things will be different from what they are at home, and that's the best part!
---