For nearly 3 decades I have travelled the world, seeing extraordinary sights and meeting so many wonderful people. But I have to say, one country, in particular, has always had a very special place in my heart. For most of my career as an Adventure Travel Guide, I have traveled to Nepal twice a year, every year! With the help of my travel community, I have been able to support a local Nepalese family (The Ghale's) in various ways over years. Together, we have raised funds to sponsor their children's schooling, raise money for the local village school amenities and building blocks, support village repairs after the devastating 2015 earthquakes and now throughout the COVID-19 Pandemic, and provide immediate financial relief. 
There is something so special about Nepal and it is heartbreaking to think that vulnerable families, already facing poverty, are at serious risk of further hardship during this crisis. With no signs of international tourism returning any time soon, the Ghale family has come up with a plan for financial sustainability – a Goat Farm! 
CLICK HERE TO VISIT OUR GO FUND PAGE.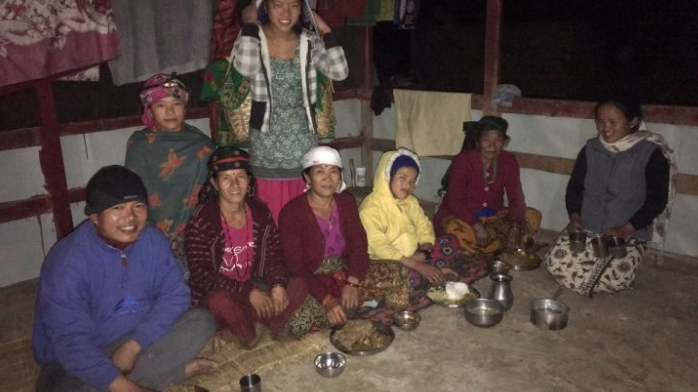 This is a fantastic initiative that will provide the Ghale's with a regular and sustainable source of income, meaningful employment, and job security. Not only that, but it will also provide food for the local community and for sale beyond the community.
IF YOU WOULD LIKE TO LEARN MORE ABOUT THE PROJECT AND HOW YOU CAN HELP PLEASE CLICK HERE TO VISIT GO FUND ME PAGE.