The Antarctic Peninsula's landscape of floating ice, aqua blue ice burgs in every shape, protected channels, towered with ice clad peaks is a stunning and unforgiving part of the world. This vast east coast landscape with its stunning wildlife of 4 different species of penguins, seals, petrels, and whales who arrive to feed and breed, is certainly a photographers delight. Follow in Shackleton's wake along the Scotia Arc, from Elephant Island to South Georgia to discover a wildlife oasis like no other.
Whether you attempt to sail south of the Antarctic Circle, be awed by tabular icebergs in the Weddell Sea or trek across the interior of South Georgia, Antarctica and South Georgia offer the best of adventures and wildlife encounters.
The Arctic summer brings tourists from all over to experience its wonders is on an exciting Arctic expedition cruise.
Like the Inuits and Vikings we explore the Arctic by sea aboard a small luxurious ship that chase the Gulf Streams warm currents up  Scotland and Norway's coasts to Spitsbergen; sail the icy waters to Greenland, Iceland and venture further north than ever before with a Franz Josef Land adventure. 
Long days during the Arctic summer offer sunsets that linger until dawn, cascading waterfalls, draw dropping glaciers and ice burgs will leave you mesmerized.  Whether calving from Svalbard's vast glacier fronts or squeezing into Greenland's deep fjords, aqua blue icebergs of every shape. From Franz Josef Land's remote wonders to Norwegian fishing towns, the adventure base of Longyearbyen to Inuit villages of East Greenland, you will experience a wide range of  history and local culture.
Related Adventures
---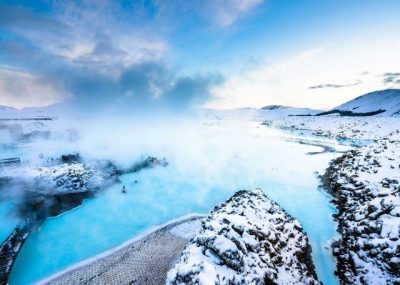 Departure: 08 September 2024
Cost: $15,000 per person twin share (enquire about our single supplement)