Overlooking the stunning Lighthouse Beach in East Ballina we met up with our friends Christine, Michael, Robyn, and Billie for a coffee and a catch-up. Robyn was coming down from the Gold Coast to meet Billie who is also doing a road trip but for a totally different reason to us. Billie is heading to Queensland to meet her newborn grandchild, which is very exciting. But first, she needs to spend 15 days isolating herself in New South Wales outside Greater Sydney before she is permitted to cross the border. Christine and Michael live in the quaint town of Alstonville situated only 20 minutes from Ballina. This made for the perfect location for all 6 of us to meet. It really was the perfect way to toast the end of our road trip north across NSW's coastline before we started on the road back home to Sydney.
Over the next few days, as we slowly headed back south, we stopped for a few days in Sawtell (one of my favourite coastal towns). Sawtell has so much to offer the tourist. Great cafes, boutique shops, fabulous surfing beaches, and walking trails. Take a day trip to Dorrigo to do some hiking or shop in the quirky town of Bellingen.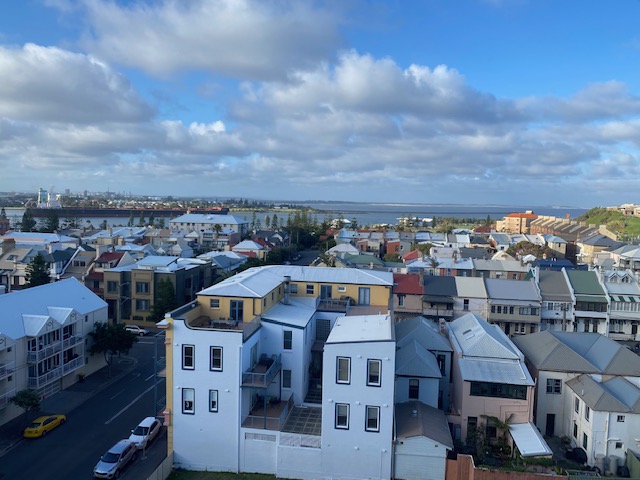 We have managed to fit so much into our 3-week road trip and what better way to finish it off than a visit to the Koala animal hospital at Port Macquarie. Did you know that Koalas have a fascinating array of special adaptions to help them cope with their unique way of life? One of the more unusual features is their powerful grip. Next time you look at a koala you will notice that she has 2 thumbs and 3 fingers. Coupled with their huge claws it gives them the power to grip a tree. Here at the animal hospital, you have a team of volunteers working around the clock to care for these precious and wounded koalas that due to their injuries will never be released back into the wild.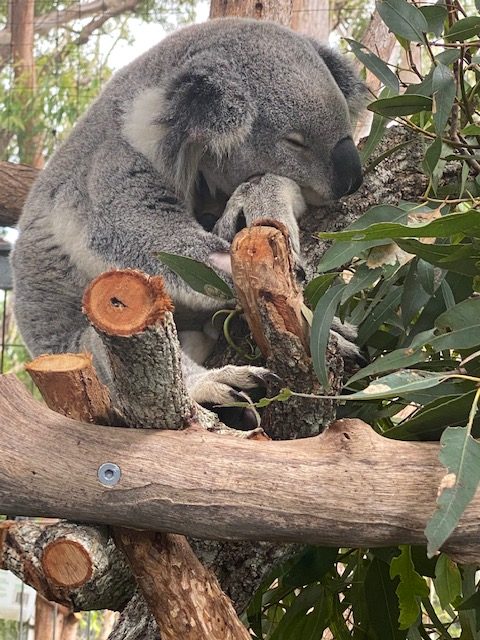 Moving on down to coast towards home our last stop was the working city of Newcastle to check out the massive breakwater. Originally called Coal Island, and then later Nobbys Island, the Island was connected to the mainland at first by the Macquarie Pier, completed in 1846, 38 years after commencement. The pier was eventually replaced by a breakwater. Sand accumulated along the breakwall to make Nobby's beach, and the sand and plants make the isthmus appear natural.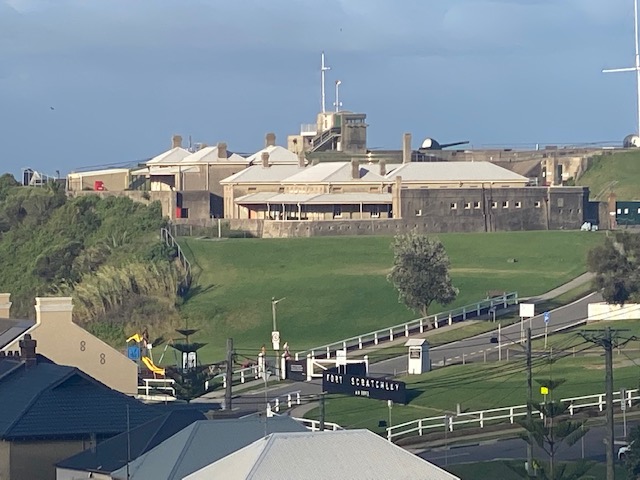 This trip has not only been relaxing but has provided us with better knowledge of our farming and coastal areas of northern New South Wales. Whilst I navigated the GPS and took care of booking the accommodation, a big thanks is due to my Hubby for doing ALL the driving! For those of you with caravans and tents planning a road trip, I would like to stress the importance of planning ahead! Book your caravan or tent site in advance, because just about every tourist park we saw along the way has been displaying the No Vacancy sign.
Until our next road trip, happy and safe travels everyone!
-Lyn Taylor