We met our guides, Matti and Sasha, from Kosciuszko National Park at the base of the Crackenback Mountain in Thredbo. The weather was cold and foggy and as we rode the chairlift to the summit, we ascended through the clouds to brilliant sunshine! As we breathed in the fresh alpine air we readied ourselves to hike our way across the Main Range.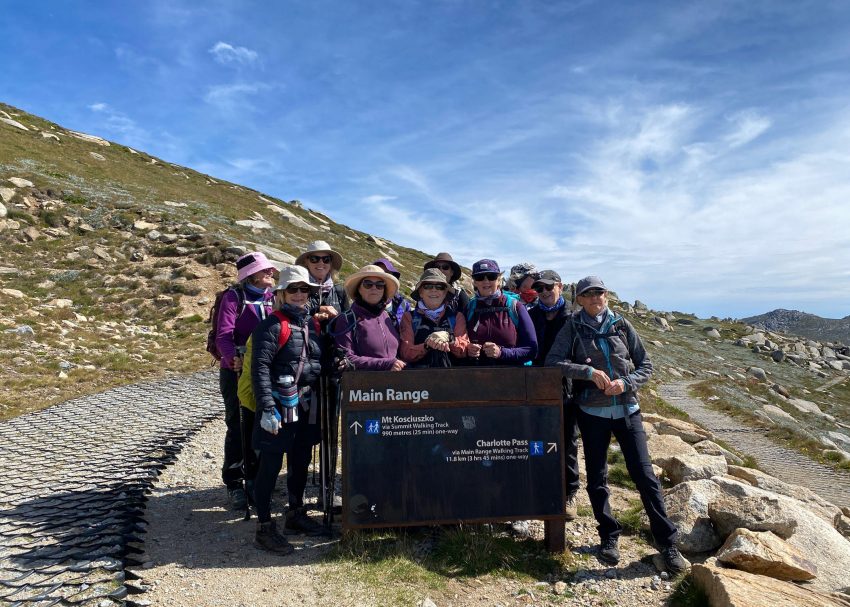 Our first stop was a boot wash to help protect our endangered flora. Then we ascended the metal (cheese grater) board-walk. The fresh cold air combined with just a little altitude took us back to the far higher mountains of Nepal. We took the trail towards Mt Kosciuszko before stopping at Rawsons Pass junction for a break before hiking towards Charlotte Pass via the main range (At last getting off the "cheese grater" walk and onto an original trail!) Continuing our traverse along the path framed by colourful alpine wildflowers, we were surprised how many different weather conditions we experienced in one day. A bitter wind, sunshine, humidity, but thankfully – no rain!
The first lake we came across was Lake Cootapatamba with views to the Victorian high country. We continued slowly taking in the amazing vistas before stopping for lunch high on a ridge looking down at Lake Albina. We passed several hikers coming from the opposite direction carrying heavy packs who had obviously been out for a few days hiking in this glorious alpine country. After another 3 hours walking along the range we began to descend to the river crossing then it was a steep climb up heartbreak hill to our final destination – Charlottes Pass. Exhausted after a huge 10 hour day of hiking we were all exhilarated to see our vehicles waiting to return us to our lodge in Thredbo.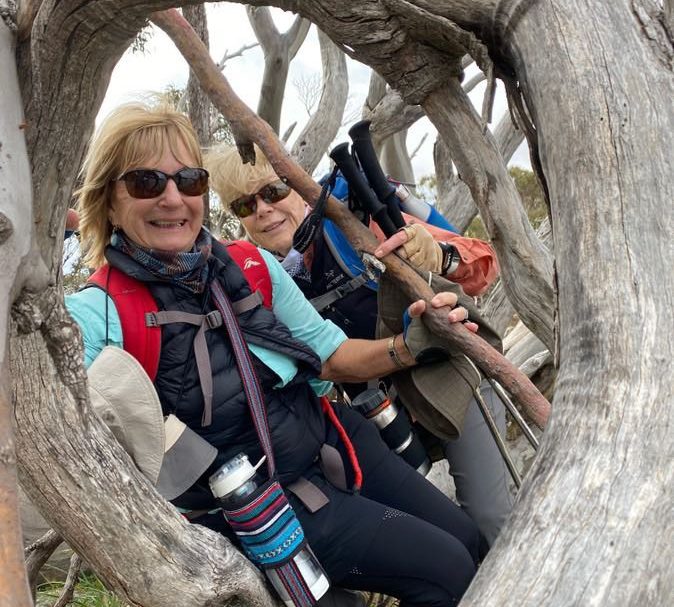 Congratulations fellow hikers you were all strong and full of enthusiasm. Thanks to our excellent, knowledgeable guides Sasha and Matti for an absolutely fabulous hike!
-Lyn Taylor