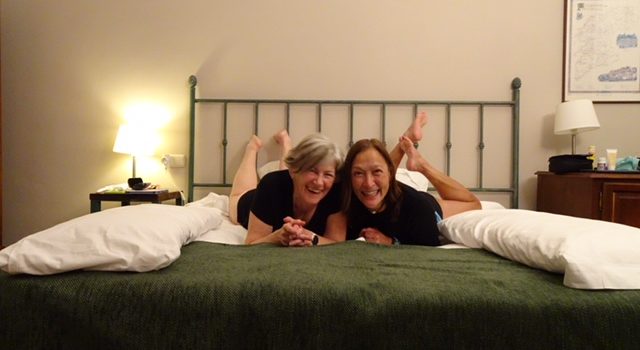 Up bright and early after a fantastic dinner last night at Mauro restaurant on the Redondela waterfront. An incredible feast of seafood, shrimps, razor clams and sea bass cerviche. Only one person was able to finish the entrecot, brilliant. Fantastic atmosphere and service. 
The troops began stamping at Redondela and then sallied forth along the way on Day 6. Another perfect day with a little chill in the air to start.
Our morning route provided ample views of the Ria de Vigo and its impressive bridge as we made our way. The approach to Arcade along the main road was really scary with trucks and cars hurtling down.
We came then to the medieval bridge, Ponte Sampaio over the Rio Verdugo where the locals once beat off Napoleans troops.
A pleasant but uphill walk through the forest took us to a small rest stop where we stocked up on Kit Kats and snacks. After a short stop at the tiny Capela de Santa Marta we took a complementary route along a creek through a quiet and peaceful forest, a welcome alternative to the tarmac road into the town of Pontevedra.
Friendships are being forged as we spend time together on the way.
A shared bed is something you don't expect on the way. However often good things come when they are least expected.
Written by Pauline and Geraldine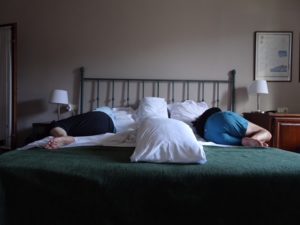 Sent from my iPhone
Sent from my iPhone