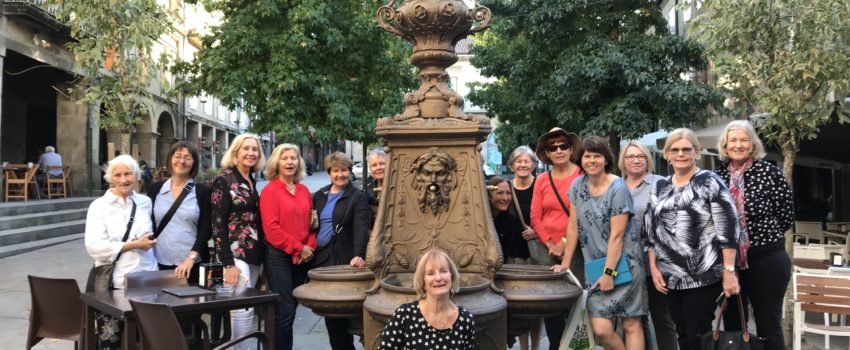 We are walking 19 klm  today along the Portuguese Way
Up an incline, down through the pines
along narrow lanes abundant with maize and vines.
We walked 8kms and then stopped for a coffee, which was our first destination. We set off again without hesitation our feet get weary, our boots clamber on, we
will conquer this walk with our determination.
We arrive at Caldas de Reis and head to the church to get one of out many stamps for today.
It is closed for siesta, it is not all glamp!
We walk past our hotel and head out of town, it was decided by all to walk an extra 3kms today, if we can
Finally, we see our bus in the distance so we
up our pace against the resistance.
We have done it again, we feel very proud
Some let our a sigh! which is very loud
Bien Camino, Great work ladies 23 km ticked off for today.
Written by Gaye