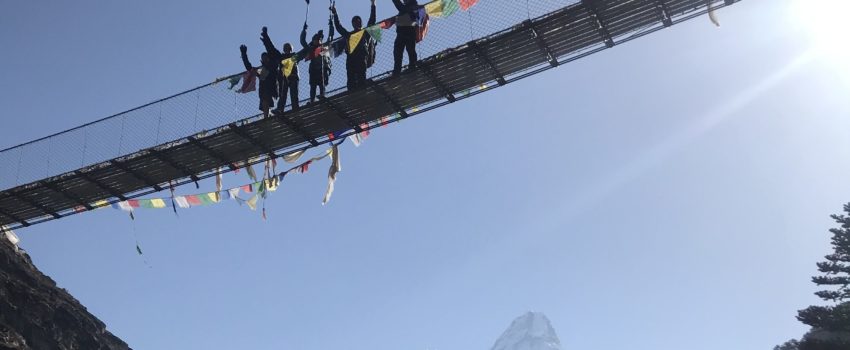 After resting for 1 day at Gokyo we were ready to tackle the last pass the Renjo La but the afternoon and night bought heavy snowfall causing us to deviate and return via the Gokyo Valley. On our descent near the first lake, I was walking 1 meter in front of Angus and suddenly he was struck to the ground, I thought he had fallen but he was hit by a falling rock it, fortunately, did not hit his head but landed on the back just above his pack, thankfully the down jacket he was wearing cushioned the blow.
As soon as we arrived at the Machermo Health Post he was checked by a GP, who told Angus he was a very lucky man, thankfully he should only suffer bruising and soreness for a few days. Thankfully I was also lucky had the rock hit me I would not be here writing this post.
After completing the Everest High Passes, we finally arrived in Khumjung in the Everest area of Nepal. It was such a sight for sore eyes when we spotted the bakery and smelt the aroma of baking bread, cookies, and cakes. Enjoying our first cappuccino in warmer conditions was blissful. The weather on this trek has been extremely cold -25 at night and only 5 during the day which makes trekking at 5000 meters plus exhausting.