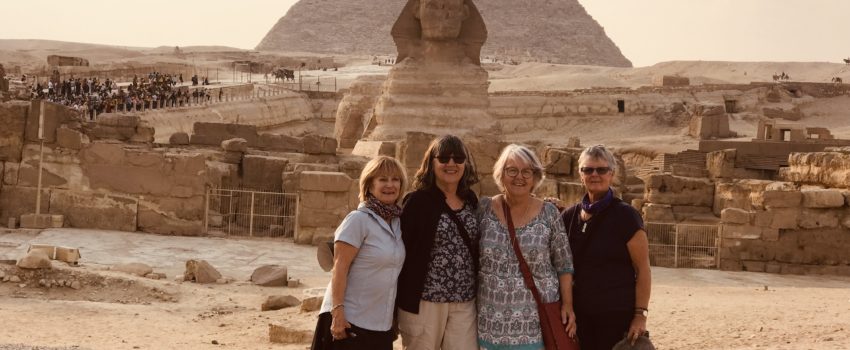 This morning we departed Cairo for Alexandria. Alexandria is the biggest learning city in the Mediterranean area. Many Greek philosophers came to learn in Alexandria Library. We visited the new library which was designed by a Norwegian man who won a competition out of 1000 entries. The library is made of grey granite designed and inscribed with symbols of 120 languages. The main reading chamber is made up of 70000 square meters of reading hall. 
Alexandria was once a European city, where Italian, French, Greek and English were heard far more than Arabic.  In 1882 to 1914 the city of Alexandria was beautiful, and so clean that one could have eaten off the streets. Very different to what you see today. Alexandria was a European city but it belonged to the Egyptians. Mohammed Ali was the founder of the modern city 1870-1871. We also visited the once Royal Palace and gardens which looks over the Mediterranean Sea.
After another long but exciting day we arrived to our hotel Sheraton situated opposite the Mediterranean.