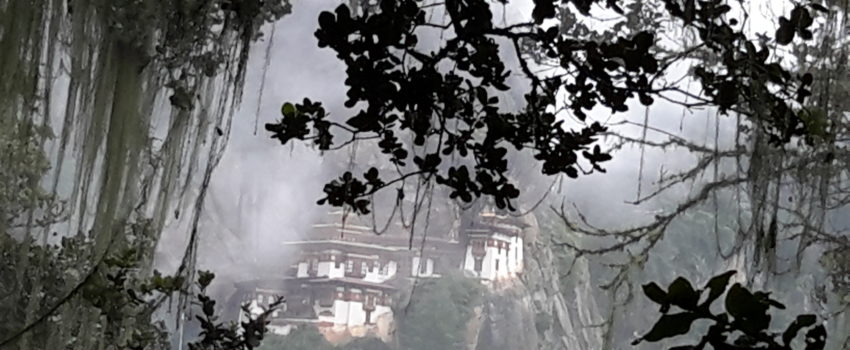 Like minded people travel to Bhutan.
People who want to learn more about the culture, the people, the religion and nature of a unique part of the world.
Bhutan is a blend of traditional and modern. Everyone a mobile (including monks!). A large proportion of the population have cars (even though the roads are narrow, windy and under construction, leading to landslides and delays!). There is a lot of building/development happening (thankfully in Bhutanese style!).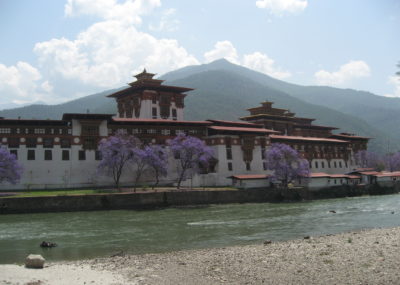 The people are respectful, shy, helpful and speak excellent English. The elderly have welcoming smiles as they invite you to turn the prayer wheels.
The food is delicious. An array of freshly picked, freshly cooked vegetables with a smattering of (imported) chicken or beef. Bhutan does not kill any animals. There is a touch of chilli at every meal.
The religion/history is extensive and involved. The dzongs are adorned in colour, ornate paintings and statues/Buddhas representing a strong belief in Buddhism. (98% of Bhutan is Buddhist.)
Of course, the most famous dzong being the Tigers Nest, high among the clouds.
The rice and potato fields, cauliflower gardens etc flourish from the good rains in the monsoon season as does the landscape. (82% of Bhutan is a natural bush.) We met a group studying mushrooms!
On our travels throughout the country cows, horses and sterilized dogs roam freely. The King is much loved throughout the country.
The hikes, treks, walks and suspension bridges are adventuresome and rewarding. So take a journey to Bhutan with Lyn Taylor's Adventure Travel you will have a rewarding experience.
– where "Happiness is a Place" ( of a million steps!)