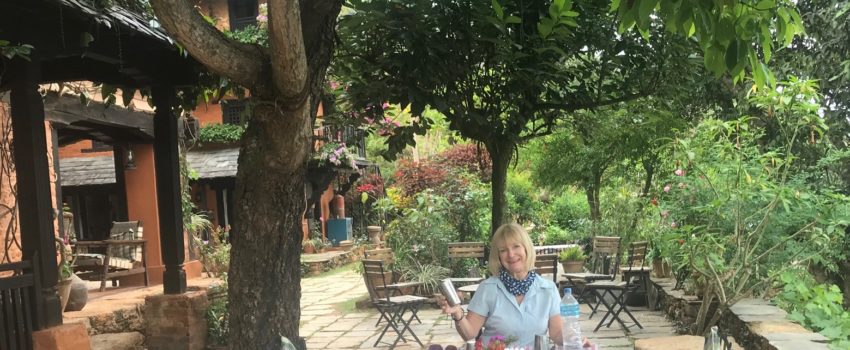 I am now on my last few days in Nepal, catching up with friends, and checking out new destinations for my clients, one in particular that I am impressed with is The Famous Farm located 4 hours drive north of Kathmandu. Now think of a farm on a terraced hillside, of an ancient fortress and citadel of terracotta tiled roofs and gold finials glinting in sunshine. Below is a fertile valley, a river meandering through it. The scene is given vast scale by the surrounding great green hills – yet actually merely foothills – rising in the north to the snows of The Langtang Himal.
An imposing manor house and two charming cottages form a courtyard, while The Farm itself is a delight of quiet corners and verdant niches with terraces of abundant, colourful, organic crops. The ways and moods of the working farm permeate and the new freshness of the interiors takes nothing from their rustic ambiance.
This is a great place to relax after your trek in Nepal.