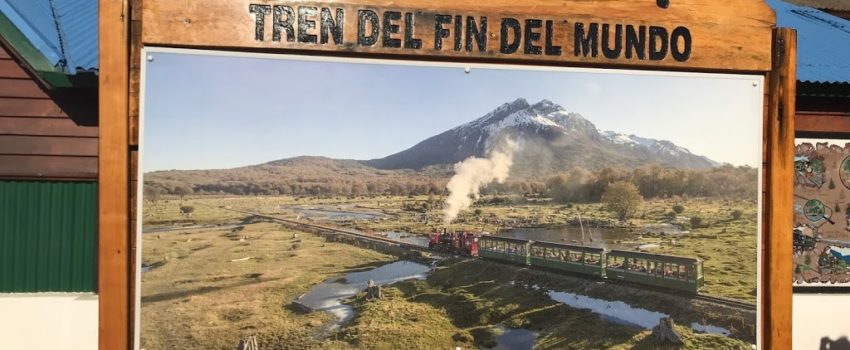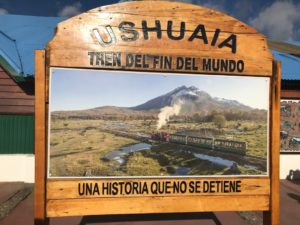 Our first excursion since arriving in Ushuaia yesterday was to the Tierra del Fuego situated across the Strait of Magellan and at the very tip of the South American continent. The Tierra del Fuego archipelago is often described as the "uttermost ends of the earth".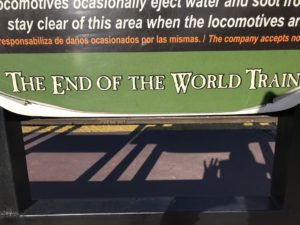 Besides being home to Ushuaia , the world's southernmost city, this land of windswept steppe, gleaming glacial lakes and craggy mountains has plenty of other interesting characteristics and history.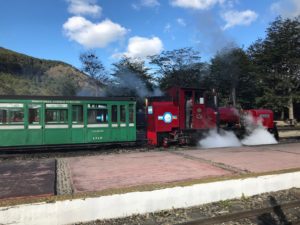 Winds in Tierra del Fuego can reach well over 60mph (100kph), and thankfully today they only reached 15klm the high winds result in the hardy species of trees that grow on the islands being bent into unusual shapes. These trees, which have been blown at an extreme angle by the wind, are often known as "flag trees" because of the way they now stand. Looking forward to tomorrow as we cruise down the Beagle Channel.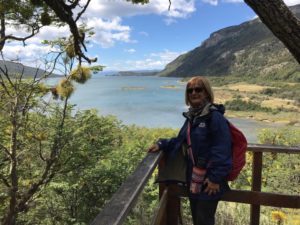 Tierra del Fuego National Park