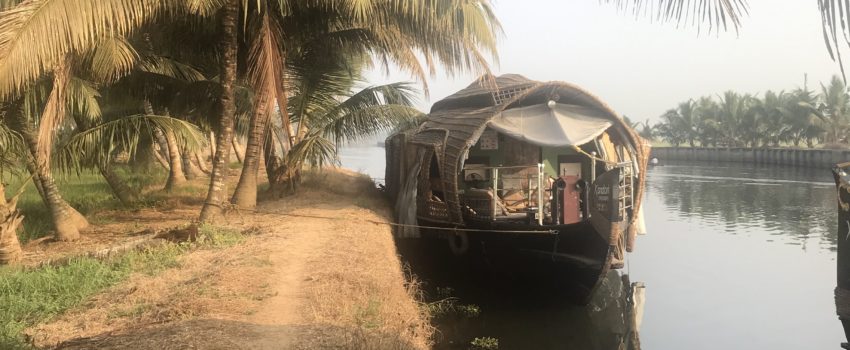 Our small group of 9 women and myself have enjoyed 2 relaxing days cruising on the backwaters of Kerala on a luxury houseboat. We had 3 houseboats and 11 staff who too care of us and treated us as Royalty
The food was delicious all organic and infused with aromatic spices, taste freshwater fish and fresh fruit. One of our highlights was a trip on a canoe which took us further into the smaller narrow canals. We saw people going about their daily chores, children happily swimming, workmen building new homes with limited access as material like timber, stone etc have to be bought in by boat. You could still see some of the devastation and destruction from last year's monsoon floods, but it is amazing how quickly they have rebuilt their lives in 8 months.
We even enjoyed a badminton game with our staff, you can possibly guess who won.