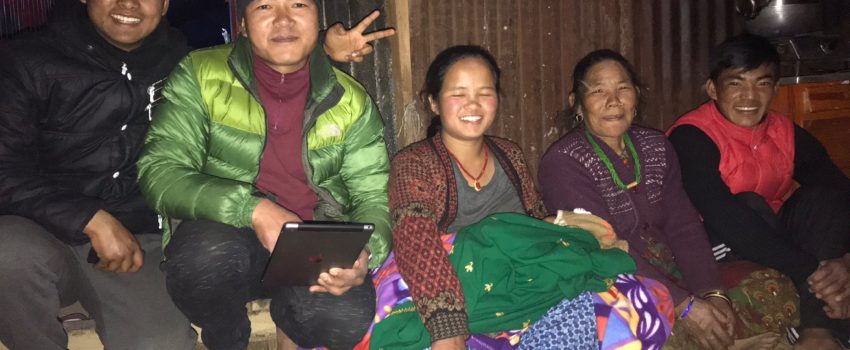 Most tourists do not visit Nepal in winter as they are under the impression that it is too cold to trek. NOT TRUE! This is my first time visit in January and I as pleasantly surprised as the temperature is perfect for trekking. Of course on higher altitude treks you would be more exposed to the cold and first season snow falls, but it is perfect for low land trekking and experiencing life in the villages by staying at Homestay accommodation, which is exactly what I did. We first visited our school project at Majuwa village to provide them with much required school equipment such as whiteboards, markers copy books and pencils all donated by Lindfield East Public School. We were also able to assist them with rebuilding and refencing the retaining wall which was destroyed in last years monsoon, thanks to the kind donation from LEPS and Freeman Smith from Canada.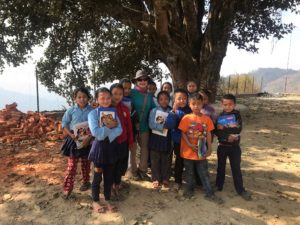 Saraswoti School started with 115 students but sadly the numbers have decreased to 48 students after the devastating earthquake in 2015. Due to the remoteness and proximity of the village many families decided to leave their homes to begin a new life in Chitwan or Kathmandu. I am not sure if this was the right decision as both cities are now very overcrowded and polluted, although the standard of education in the city is higher and the children have a better chance to learn. The Government is now looking at improving the standard of education in the villages especially at primary level, but first they must encourage experienced teachers to move out of the city to teach in a village and the only way to do this is higher wages or incentives like low cost loans. I am hoping that one day this will happen and the children in the villagers will have a better future.
Trekking and staying in Homestay accommodation definitely has its advantages over the more modern over priced lodge accommodation. The food is fresh and organic, you get to interact with the local people, help them on the farm, eat mandarins from the trees, rather than sitting in a lodge and only chatting to other tourists and paying exorbitant prices for food and water. In the Everest area you now pay US$5 for 1 litre of water, USD10 for a set breakfast. In my opinion the lodge owners are becoming greedy, but on the other hand food items need to be transported to the area. If you are thinking of going to Nepal to trek in the Everest or Annapurna area because it is cheap, think again and make sure you have deep pockets.