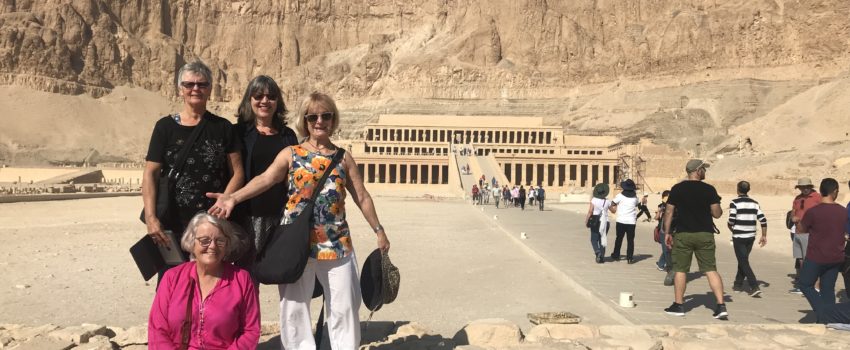 Today we departed Alexandria via Cairo to board our flight to Luxor. First visit this evening of Luxor was the amazing Luxor temple built by King Ramses 11 in 1500BC. The temple is situated on the western bank of the Nile with the Sphinx Avenue leading to the temple with colossal towers of 21 meters in height. The temple was used for prayers. After the visit we boarded our boat to take a 4 day trip down the Nile.
Valley of the Kings and Tutankhamon Tomb were founded by a British archeologist I and Tutankhamon Mr Carter in the early 1900s. The tomb was built in 1500BC, the Egyptians chose the West Bank of the Nile as it was far away from robbers and the mountain nearby was shaped like a pyramid which the Egyptians thought was the highway to heaven.
They chose this sight for their tombs.
It is all about the journey to the after life which was what that period believed.