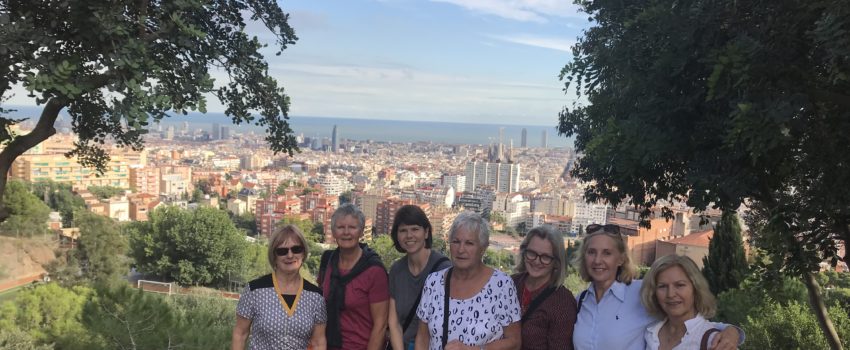 Our day in Barcelona began with another early start and tour to Montserrat's Sanctuary which is a symbol of the Catalan culture. The Monastery was built in the 11th century and holds many important documents.
The mountain is surrounded in natural beauty which is 50klms wide 10 klms long and 1360 mtrs high. We were blessed to see it at its best, first shrouded in cloud making it very mystical and when we caught the fenicular to the top and walked to the lookout the sunwas shinning.
Later we visited the Basilica of the Sagrada Familia which was a wow factor from the outside and inside a very spiritual experience. It is expected to be completed in another 18 years. Later we walked around Park Guell were we had amazing views of the city. To finish a great day we walked down the famous La Rambla. La Rambla is exactly 1.2 kilometres long and nearly everyone who visits Barcelona walks along this promenade.  La Rambla was laid out in 1766, following the contours of the city. Tomorrow we have an early flight to Lisbon.