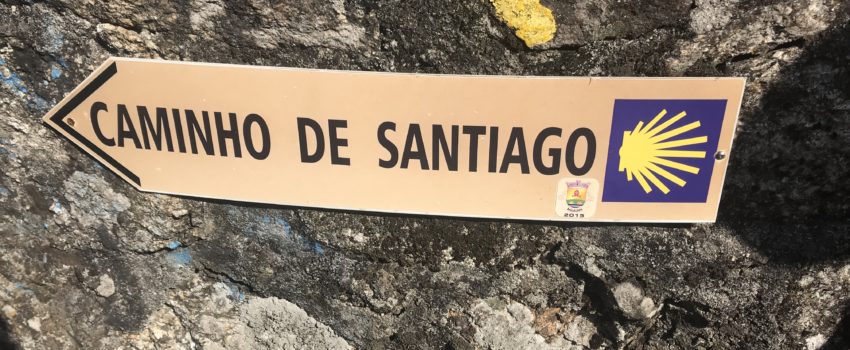 Today we walked from Ponte de Lima to Ponte de Lima the hard way via Rubiaes.
We all made it and I think we all felt finally like we were pilgrims on the Camino. Whether it was easy or hard work for you, bon caminho everyone!!
According to Anton this 18.6km was the hardest part of the Portuguese Way and this should make those sore feet feel very special 🏃🏼‍♀️
It was I suspect also the prettiest day and the most varied-we walked through valleys with some magnificent houses, saw a variety of animals including chooks, lambs, cattle, dogs, cats and trail bikers. The paths shaded by grapevines were welcome as were the reminders of Oz with the eucalyptus. The rocky paths up and down were a reminder that we are in Portugal and on a pilgrims route.
We started walking from our hotel, the Império do Norte, at 8am and headed past the flower markets to the Roman Bridge and we returned after a late lunch at 4.30.
It was also nice to chat with some fellow walkers on the way.
written by Elaine